Serpentine & Fair in Tulum
Behind the scenes of a local artistian jewelry maker.
Georgia has been making jewelry for over 8 years now with experience in unique metal and goldsmithing as well as intricate woven beadwork. She designed and created every piece of her jewelry line as she continues to learn and test new ideas through teaching herself! With the helping hands of her sweet mother, she is steadily producing new pieces daily. Georgia's works of art are on high demand, as soon as she can get a piece finished, it is out the door to customers or the high traffic boutiques. She made this entire batch of jewels for me to bring on my travels to Tulum. I am so happy to continue spreading her beauty with you! For the next month she is providing a 15% coupon code, BROOKEINGRAM15 in collaboration with my blog! You can purchase the items you see in my photos, or check out her full line at Serpentine and Fair.
I took her jewelry line on my adventure to Tulum, and here are some of her newest designs:
Portal Triplet Body Chain
Portal Triplet Earrings & Body Chain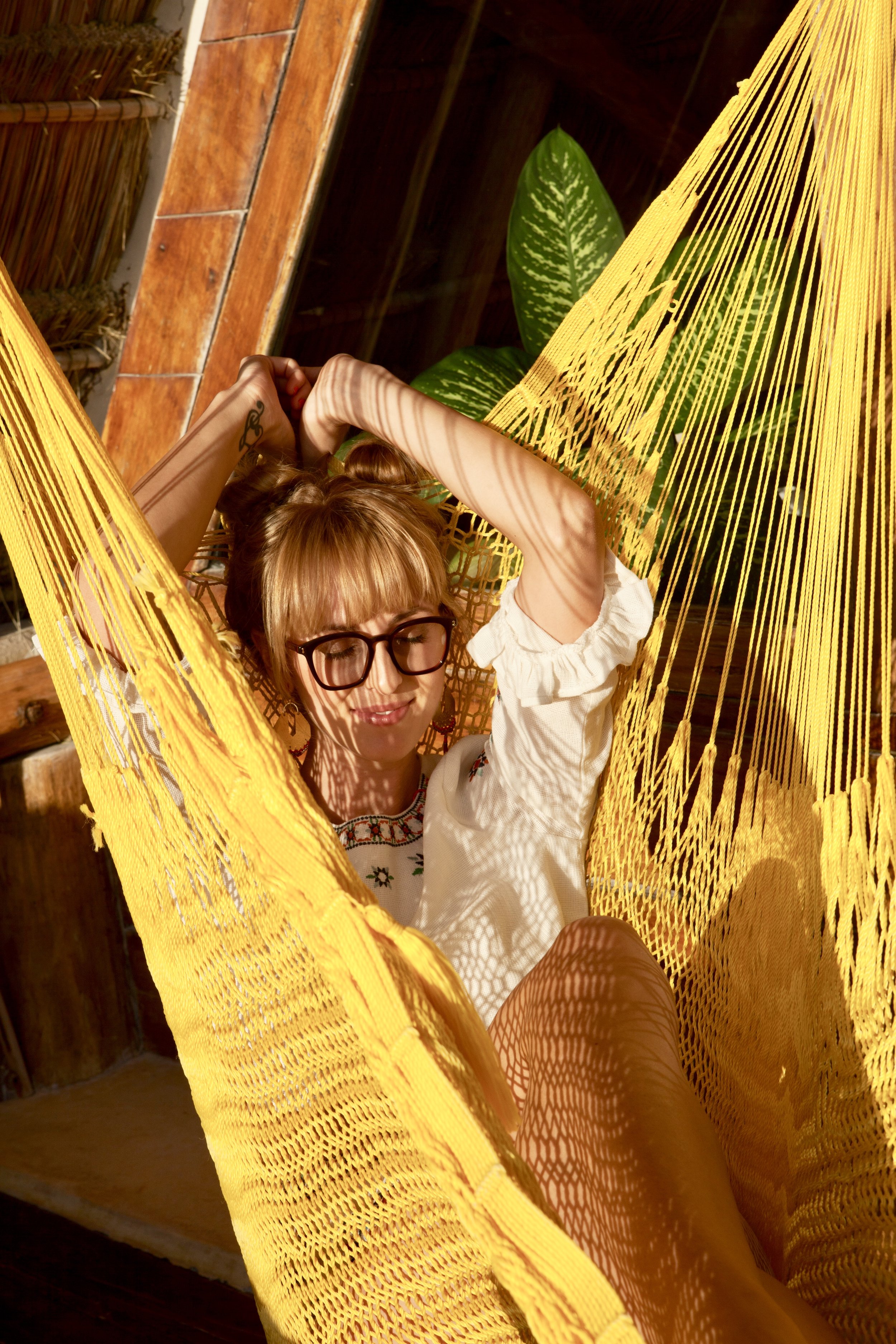 Silver or Rose Gold Hoops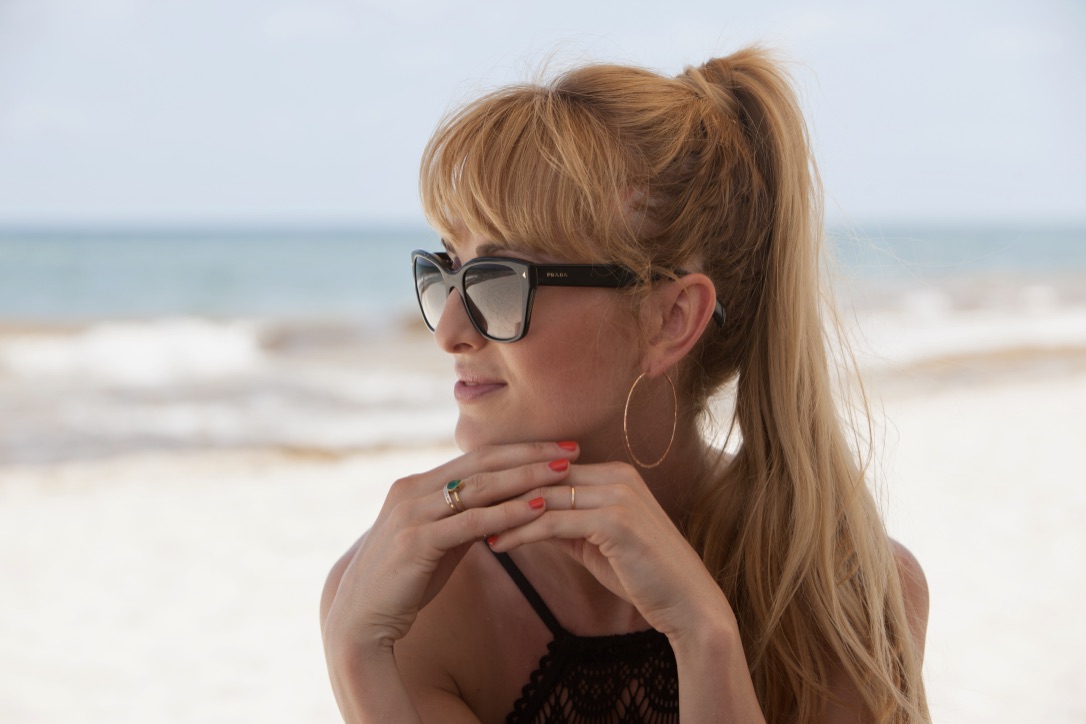 Pattini Coral Earrings & Body Chain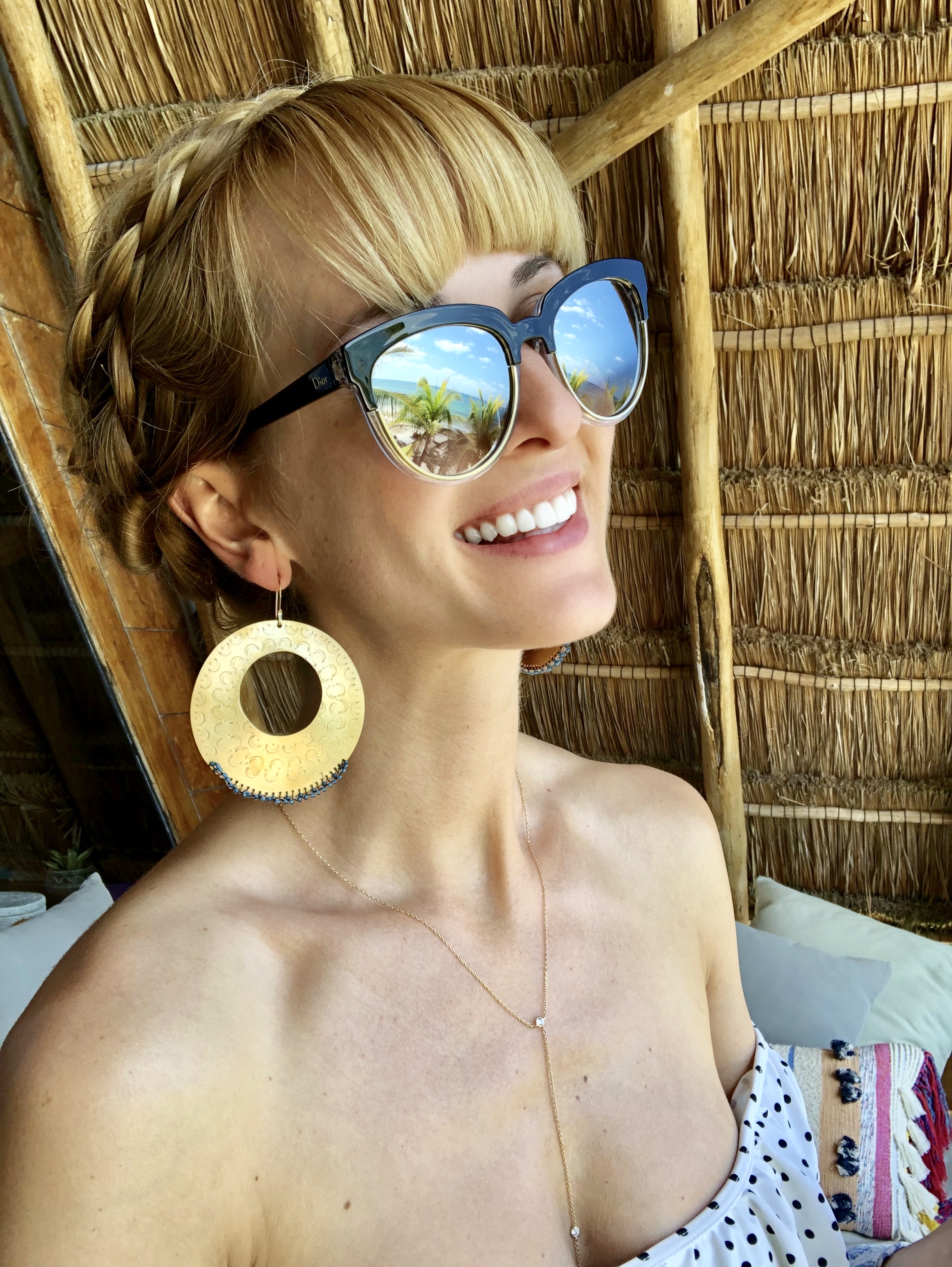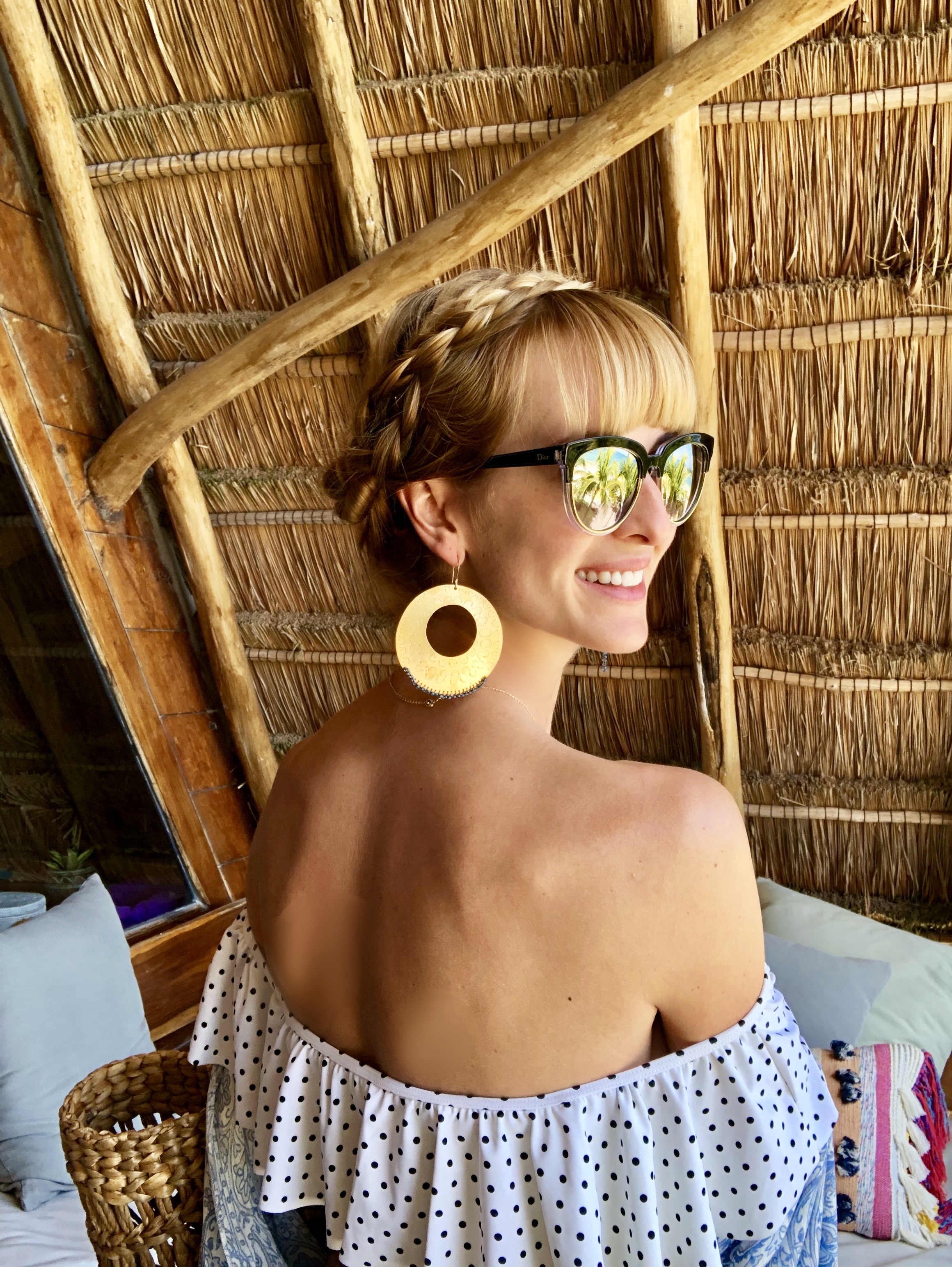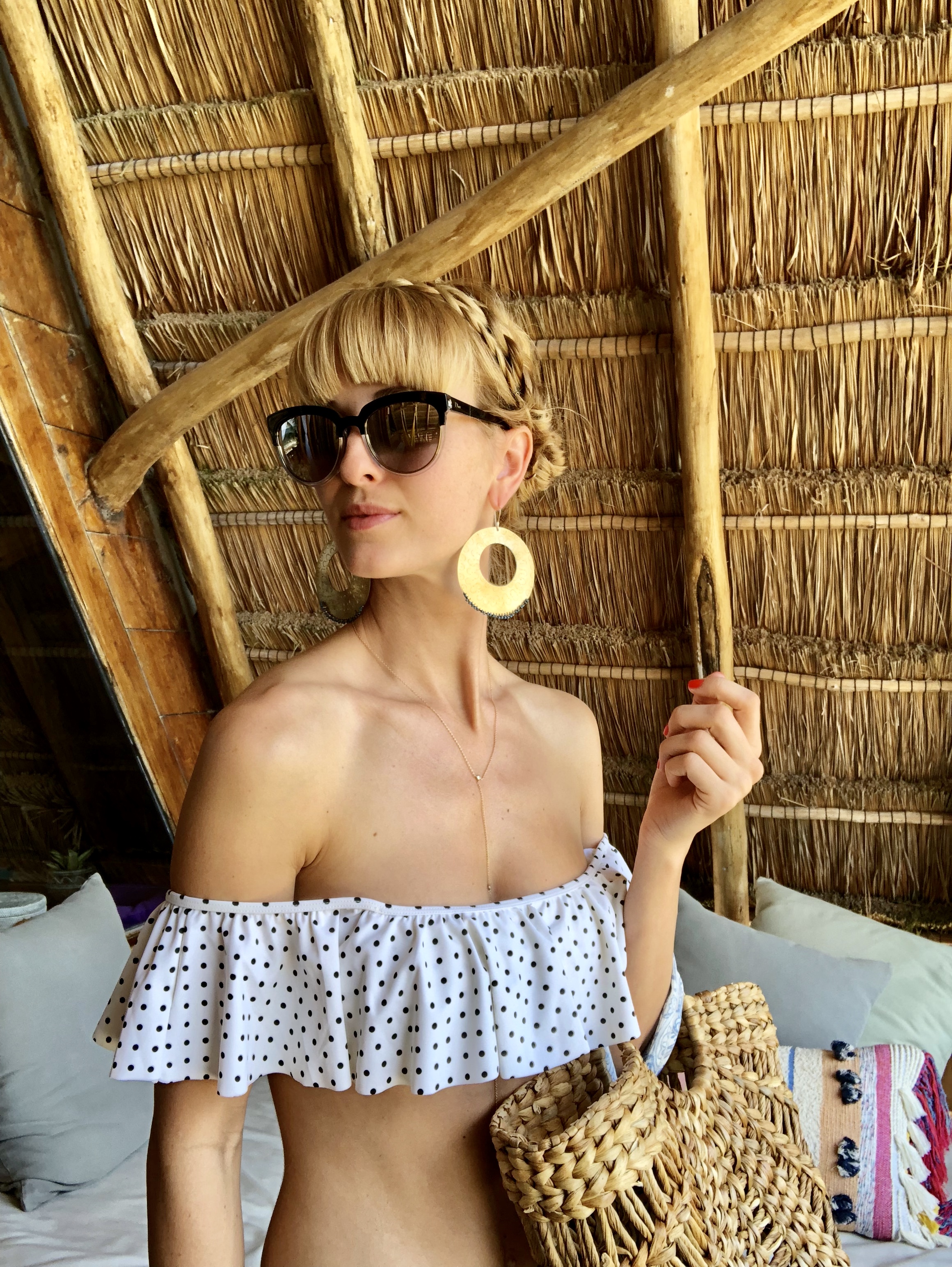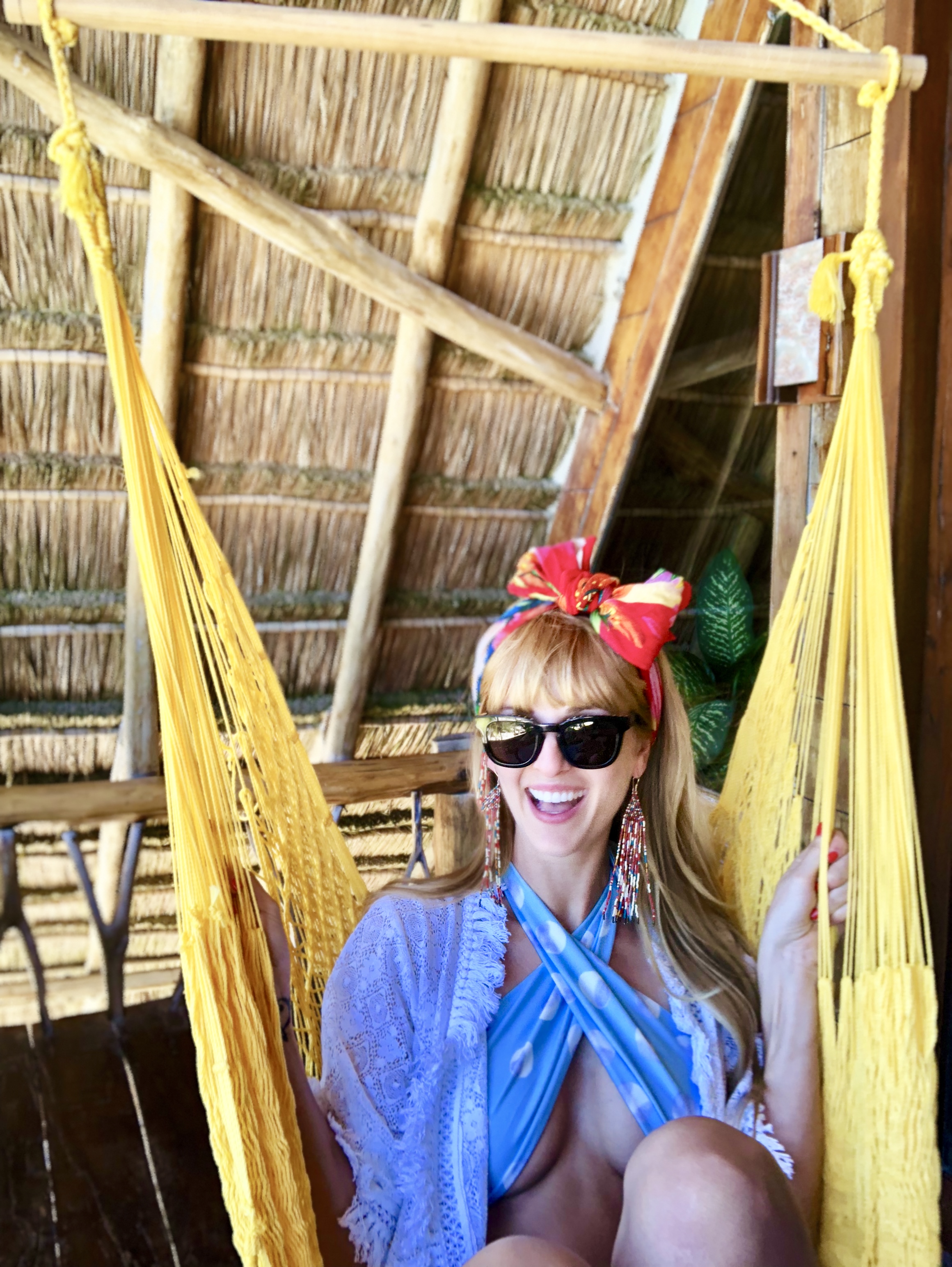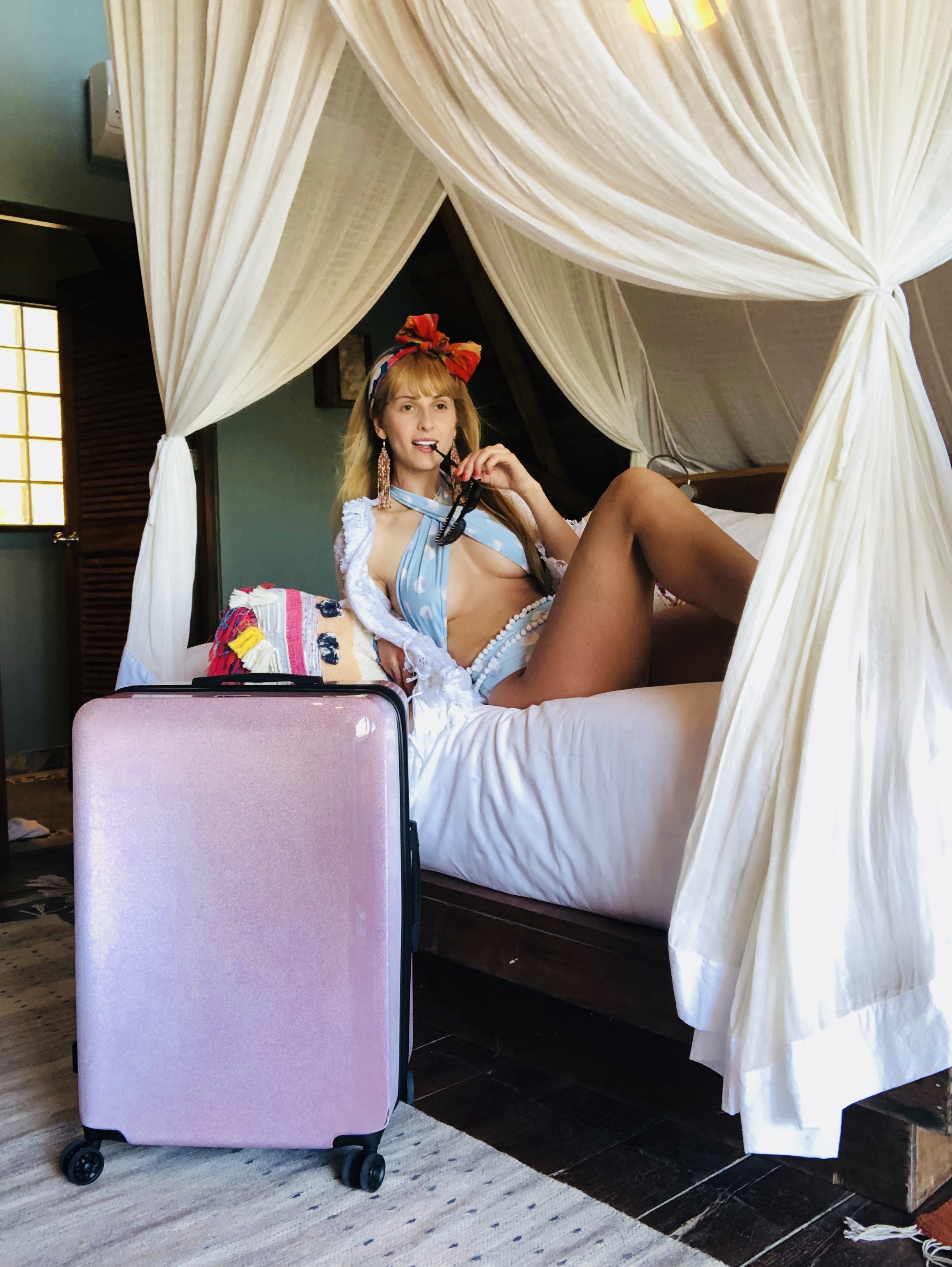 Pink & Black Beaded Earrings
Photography by: Donnie Madden
Georgia Dwyer's about me :
My goal with "Serpentine and Fair" is to create jewelry that is timeless and unique. I want to make pieces that feel special and good to wear.
I am inspired by contemporary art and fashion as well as the many techniques and historical roles that jewelry plays in cultures all over the world. I am influenced by travel, movement, architecture, artifacts, natural textures, astronomy, nature, and the human body.
I have eight years of experience in metal and goldsmithing as well as a lifetime of artistry and craftsmanship. I am dedicated to creating original work that reflects who I am.
I look at each piece of jewelry that I create as a vessel. The piece begins its journey in my imagination and then is drawn and fabricated. When the jewelry passes to the wearer, it holds and transfers all of the intention, time, and energy that has gone into it. This happens again when the piece changes hands and can continue for generations. I believe this transfer of energy and creativity is an amazing gift to share.
Every part of my jewelry is Hand Made in my Northern California Studio.
Click a photo to enlarge images.
Thanks for viewing! Leave your comments below.
Xx,
Brooke